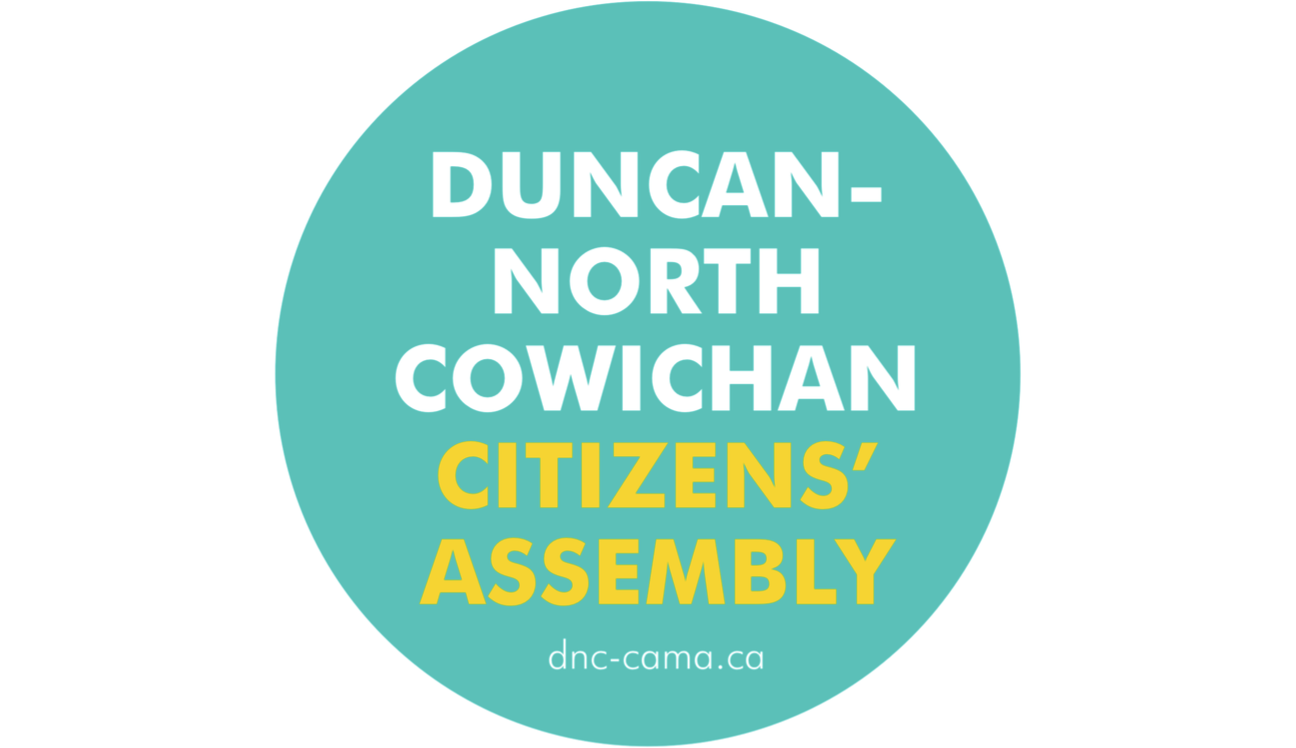 Reference Panels
Thirty-six residents of the City of Duncan and the Municipality of North Cowichan on Vancouver Island have been randomly selected to sit on the Citizens' Assembly on Municipal Amalgamation. The elected councils of both municipalities commissioned the Assembly to learn about the needs and interests of local residents, examine the implications of creating a new, amalgamated municipal structure, and advise local councillors and their administrations on the conditions under which the municipalities should proceed.
The Assembly will meet six times between January and April 2017, and members of the Assembly will host a public meeting on February 2 to hear the views of their neighbours in the area.
For more information, including the Assembly's Terms of Reference, and to follow their progress, visit the Assembly's website.